Counter-Strike: Global Offensive
You will find here information about:
GSLT token
To run a CS:GO server you need an Steam account, with CS:GO in it and registered phone number. Your account must not be VAC banned or limited in other way. Your server will be connected with Steam account by Gameserver Login Token (GSLT).
You can have up to 1000 server on one account, but you will need to generate and set up uniq token for each server.
You can generate your token at: https://steamcommunity.com/dev/managegameservers
First you need to log in using your Steam login details.
Then fill the form with "App ID": 730, and "Memo" (f.e. your server name).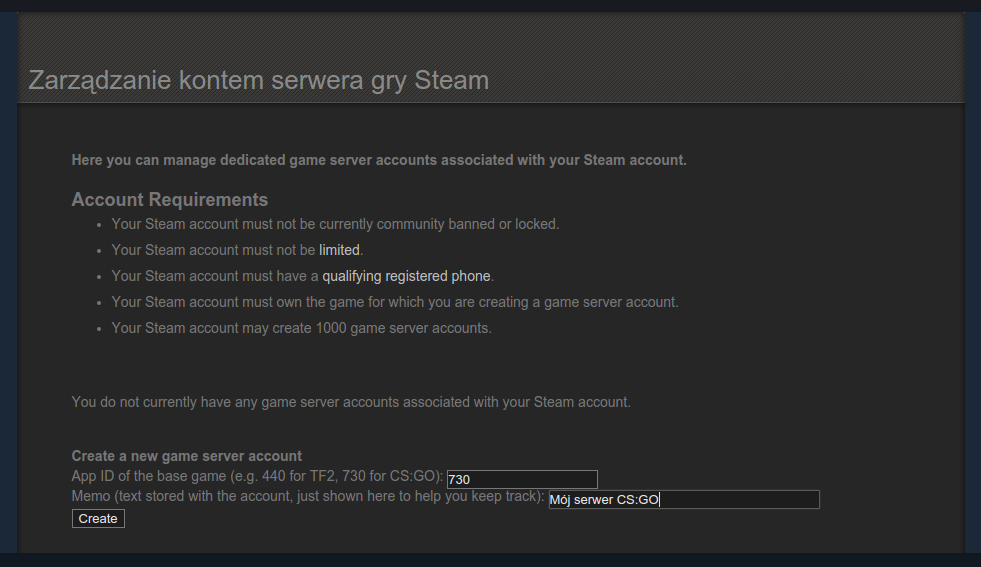 After you click "Create" the token will be created. If you have more than one server repeat this to generate more tokens.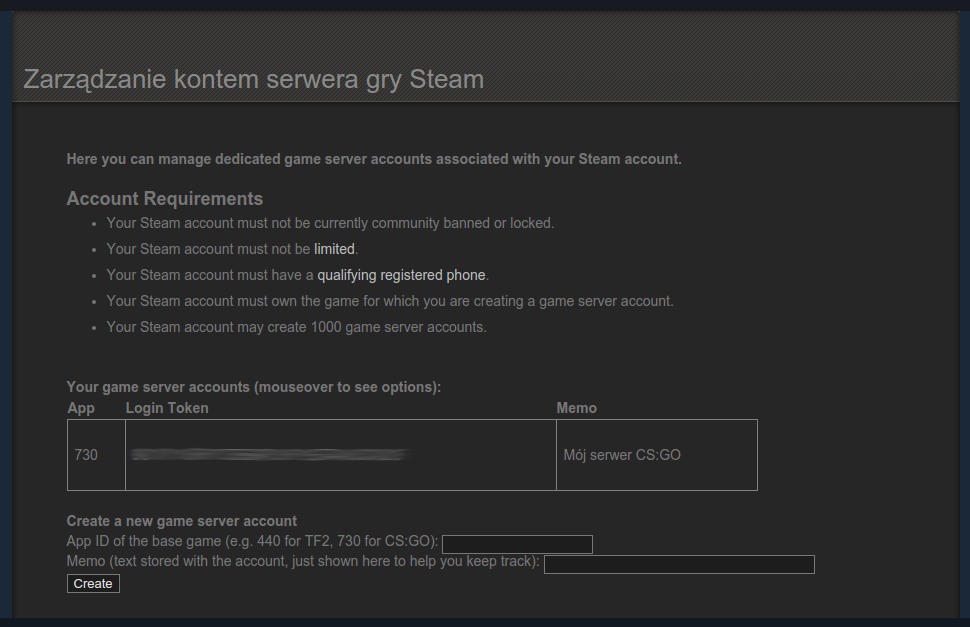 To use token and set up it on your server use "sv_setsteamaccount" cvar. In the control panel we also giving you the option to set it. Our panel will store and save your token permanently, so you don't have to remember to set it after re-installation or after chaing startup line. To enter the token go to "Server configuration" menu: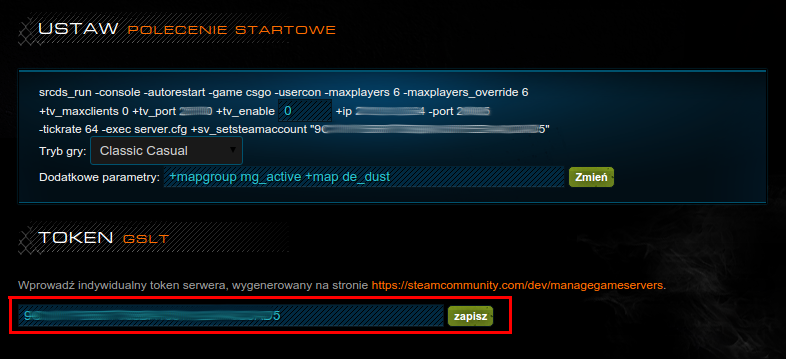 After entering token remember to restart your server.
If you see this message in console then the token was not entered properly: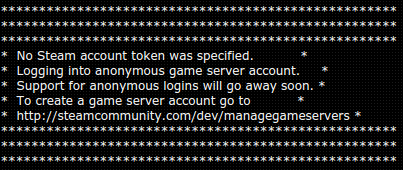 But if you see this instead then the token is OK:

Warning: You must remember that using CS:GO server you have to respect the limitations set by the manufacturer of the game - Valve company.
The services that should not be offered on a community server include (but are not limited to):
Allowing players to claim temporary ownership of CS:GO items that are not in their inventory (Weapon skins, knives, etc.).
Providing a falsified competitive skill group and/or profile rank status or scoreboard coin (e.g., Operation Challenge Coins).
Interfering with systems that allow players to correctly access their own CS:GO inventories, items, or profile.
Valve may ban your server if you use any of these modifications (all the tokens on your Steam account will be banned too).
Contact
Notice
Despite the best efforts for this site to be up-to-date, some of the information in the FAQ may be outdated. If you have and doubts or questions feel free to contact us by mail or by the phone.